April 2018 - IXYS UK Westcode Fuses
Published on: 16/04/2018
Introducing IXYS UK Westcode's range of fuses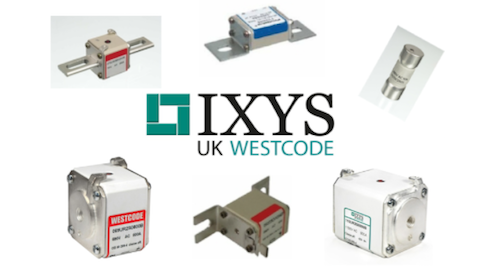 IXYS UK Westcode is renowned as one of the world's leading manufacturers of power semiconductor devices providing high quality design, development and manufacture of high protection fuses.
Westcode's fuses are specifically designed to provide protection for power semiconductors against circuit faults and in turn, to isolate failed devices. Their proven advanced technology provides the performance and characteristics required to meet the levels of protection required in today's power conversion equipment.
GD Rectifiers is an authorised distributor for Westcode and stock a wide range of Heatsinks, Diodes, Distributed Gate Thyristors, Fast Turn-off Thyristors, GTO Thyristors, Medium Voltage Thyristors, IGBTs, AC Capacitors, DC Capacitors, Fuses and Power Assemblies.
Westcodes fuses offer fast-acting, ultra rapid protection against device rupture, external short circuits, destructive energy let through and excessive peak currents. Westcode's fuses feature proven technology to international standards and are UL recognised.
PSC square body fuses, size 3x, 500-700VAC, end contact terminals
PSC square body fuses, size 3x, 500-700VAC, blade terminals
PSC square body fuses, size 7x, 600-1300VAC, end contact terminals
PSC square body fuses, size 7x, 900-1300VAC, blade terminals
PSC square body fuses, sizes 000 & 00, 690VAC, 16A-160A, gR class
PSC square body fuses, sizes 000 & 00, 690VAC, 16A-400A, aR class
NH square body fuses, sizes 000 to 3x, 500-700VAC, knife blade terminals
BS88-4 fuses, 250VAC and 690VAC
Cylindrical fuse links, sizes A, B & C, 700VAC, 1A-100A
For further information on IXYS UK Westcode Fuses please contact GD Rectifiers on: 01444 243 452 or email: .(JavaScript must be enabled to view this email address).