Semiconductors
GD Rectifiers is the UK's largest independent distributor of semiconductors, they have been servicing engineers, buyers and procurement specialists in the power electronics industry for over 50 years.
As an official distributor for some of the industry's largest semiconductor brands, they offer an extensive range of diodes, thyristors, rectifiers, MOSFETs and IGBTs with over 170,000 semiconductor components in stock from the world's leading manufacturers, including IXYS, IXYS UK Westcode, Semikron and Electronic Devices Inc.
They specialise in sourcing both everyday semiconductors and obsolete and hard to find semiconductor components. They offer modern day alternatives to obsolete semiconductors and they also manufacture a number of flat base conversion kits used to replace obsolete flat based diodes and thyristors.
GD Rectifiers constantly update their product range so that buyers, procurement specialists and electronic design engineers can purchase stock easily, quickly and at competitive prices. Alongside semiconductors they can support you in a variety of design and build aspects, including heatsinks, power assemblies, capacitors, high voltage diodes and obsolete semiconductors.
IXYS
IXYS Corporation is a global supplier of power management semiconductors, their range of IGBTs, MOSFETs, rectifiers, diodes and thyristors provide improved efficiency and reduced energy costs in a wide range of power system applications.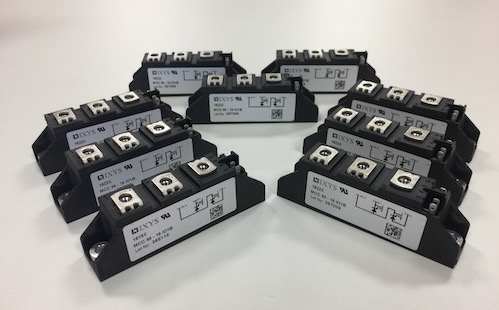 IXYS UK Westcode
GD Rectifiers is an official distributor for IXYS UK Westcode, formerly known as Westcode until IXYS Corporation acquired the company back in 2002. IXYS UK Westcode specialise in the design and manufacture of industry-leading power semiconductors including an extensive range of diodes, thryistors and press pack IGBTs.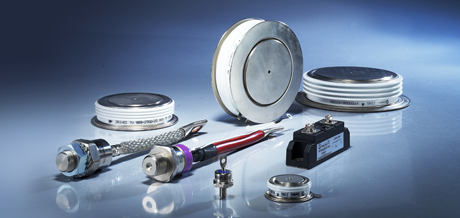 Semikron
Semikron is a global manufacturer of power semiconductor components with their headquarters situated in Nuremberg, Germany. GD Rectifiers has been an official distributor for Semikron for over 50 years, providing customers with short lead times, access to the complete Semikron product range and competitive pricing across all products.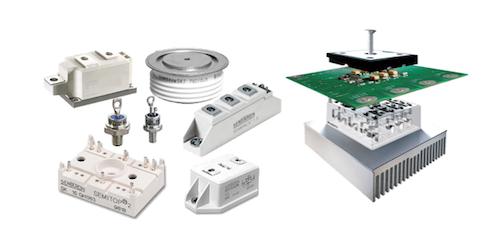 Electronic Devices Inc
Electronic Devices Inc offer an extensive selection of bridges, rectifiers and high voltage fast recovery diodes. Based in New York, their engineering and manufacturing experience has enabled them to create many new and patented designs. EDI's range features high thermal efficiency packaging, more efficient junction avalanche characteristics and 200°C operation capability. Over the years Electronic Devices Inc has developed ultrasonically cut round chips that reduce corona leakage, increasing reliability.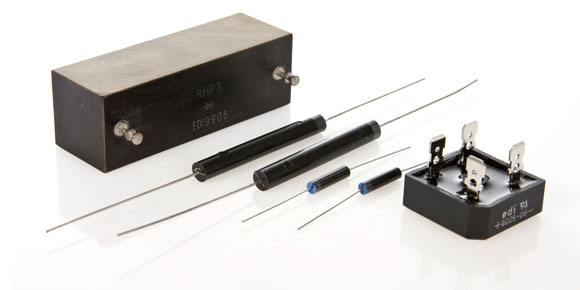 For further information on semiconductors please clal: 01444 243 452 or email: .(JavaScript must be enabled to view this email address).