May 2017 - SEMIKRON Launches New Thermal Interface Materials
Published on: 25/05/2017
Introducing a new solution to boost product performance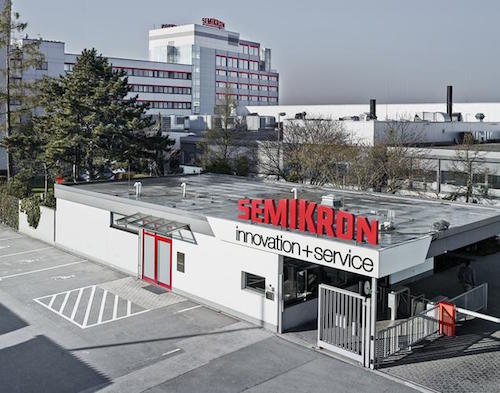 Alongside the standard silicone based and a silicon free thermal grease, a phase change material and the new high performance thermal paste with an improved thermal performance are now available.
SEMIKRON formulated a clear strategy that phase change materials will be applied on modules with baseplate only and thermal greases on modules without a baseplate. The new high performance thermal paste is the SEMIKRON solution to boost the performance for modules without baseplate.
A reduction of the thermal resistance by up to 50% is possible which goes along with a module output power increase by up to 25% or a lifetime enhancement by several decades. The new high performance paste will be available for all baseplate-less power modules.
GD Rectifiers is a UK Distributor for SEMIKRON, a family owned business founded in 1951, headquartered in Nuremberg, Germany. Today the company has a staff of more than 2,900 people in 25 subsidiaries world-wide. This international network with production sites in Germany, Brazil, China, France, India, Italy, Korea, Slovakia and the US ensures fast and comprehensive service for customers.
Shop SEMIKRON full product range here.
For further information on SEMIKRON products, please call GD Rectifiers on: 01444 243 452 or email: .(JavaScript must be enabled to view this email address).